THE REST DOCTOR is Dr. Matthew Edlund, MD, MOH. Dr. Edlund directs the Center for Circadian Medicine, and is an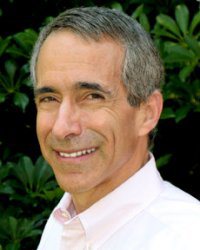 internationally recognized expert on rest and sleep, biological clocks, performance, and regeneration health. His previous books include "The Body Clock Advantage", "Designed to Last", and "Psychological Time and Mental Illness." He writes on and practices Regeneration Health, a new approach to medical care whose goal is complete health – physical, mental, social and spiritual well-being.
Dr. Edlund is presently director of the Center for Circadian Medicine. He has worked as an Ivy League medical school professor, syndicated newspaper health columnist, hospital medical director, chief of a sleep lab, and vice president of an Asian Art museum. He trained in internal medicine at University of California, San Diego and Massachusetts General Hospital; in occupational and public health at the Harvard School of Public Health; in sleep medicine at Brown; and in psychiatry at N.Y.U. – Bellevue. He is a graduate of Amherst College, summa cum laude and Phi Beta Kappa, and from S.U.N.Y. Downstate, cum laude and Alpha Omega Alpha.
Rest, sleep, Sarasota Sleep Doctor, well-being, regeneration, longevity, body clocks, insomnia, sleep disorders, the rest doctor, matthew edlund, the power of rest, the body clock, psychology today, huffington post, redbook, longboat key news