Center for Circadian Medicine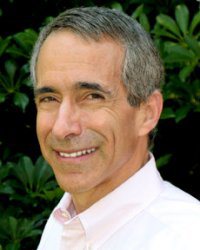 You come to the Center for Circadian Medicine to help your body rest, rebuild and renew. Without rest, you don't survive.  With rest, you essentially get a new heart in three days.  You want that power of rest working for you – regenerating you every moment of your life.
First board certified in sleep medicine in 1992, Doctor Matthew Edlund practices traditional sleep medicine in combination with regeneration health and body clock techniques. Combining these three techniques can do more than treat sleep apnea, narcolepsy, confusional arousals or insomnia – it can point the way to fuller physical, mental, social and spiritual health.
When people learn to actively rest and put together active rest techniques at the right times of day, they can control their weight, markedly decrease their risk of serious disease, and increase productivity and pleasure.  The goal is simple – to produce extraordinary results from ordinary activities – a goal many of us can reach.
Rest, sleep, Sarasota Sleep Doctor, well-being, regeneration, longevity, body clocks, insomnia, sleep disorders, the rest doctor, matthew edlund, the power of rest, the body clock, psychology today, huffington post, redbook, longboat key news